Explore the Umpqua River Valley
ROSEBURG MOBILE HOME & RV PARK
About Roseburg, OR
Friendly faces. A welcoming community. The small town feel you've been searching for. Welcome to Roseburg, Oregon, where you can live in the fold of a charming community among one of the most scenic landscapes in the northwest. Settled in the heart of the Umpqua River Valley with the river itself snaking through town, the natural beauty of your own neighborhood is an oasis in itself.

Roseburg started life as a booming lumber town—lending to the city's nickname Timber Capital of the Nation—it still relies on the industry as well as visitors who come to take in this rare and inspiring environment. Folks travel from around the world to see Roseburg, but this is your opportunity to live in such a renown destination.

There are more than 50 areas fit for fishing. Anglers can count on reeling in salmon, bass, trout, and more. And every long day of fishing can be finished off by relaxing with a glass of red at any of the 30 nearby wineries. With weather that rarely dips near freezing, everyday's another chance to get out and explore the great outdoors.

Trek to the iconic Watson Falls—the third-highest waterfall in Oregon at 272 feet—as part of your journey into the Umpqua National Forest. Relax at the Umpqua Hot Springs, or plan endless weekends of fishing, hiking, camping, and climbing in the vast forests, valleys, and peaks surrounding Roseburg.

For the times you stay in town, dive into Roseburg's history. Tour the Floed-Lane House on the National Registry of Historic Places. Admire the castle-like Flegel Center. Or take a walking tour reliving one of Roseburg's most defining moments in time—the 1959 Blast.

The town as you know it today is one crafted from intense community and inspirational resilience, both values that are lived by folks who call Roseburg home. Experience the best of charming small town to expansive outdoors outside your own front door. Welcome home!
Watson Falls
Umpqua River Valley
Oregon Vineyards
ROSEBURG MH & RV PARK
Things To Do
Oregon Vineyards
Hiking
Fishing
Biking
Restaurants
Camping
ROSEBURG MOBILE HOME & RV PARK
Our Community Amenities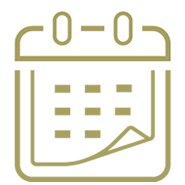 Long Term RV Sites
Large RV sites available for 90 day stays or longer.
Pet Friendly
Roseburg MH & RV Park welcomes your furry family members.
Featured Listings
RV Site Availability Subject To Change
Roseburg , OR
2071 NE Stephens St., #K-4
1
|
1
|
576
Roseburg , OR
2071 NE Stephens St., #O-13
RV Sites for Rent
Roseburg , OR
2071 NE Stephens St., #O-O
RV Sites for Rent
Roseburg Mobile Home & RV Park
Check Out The Neighborhood